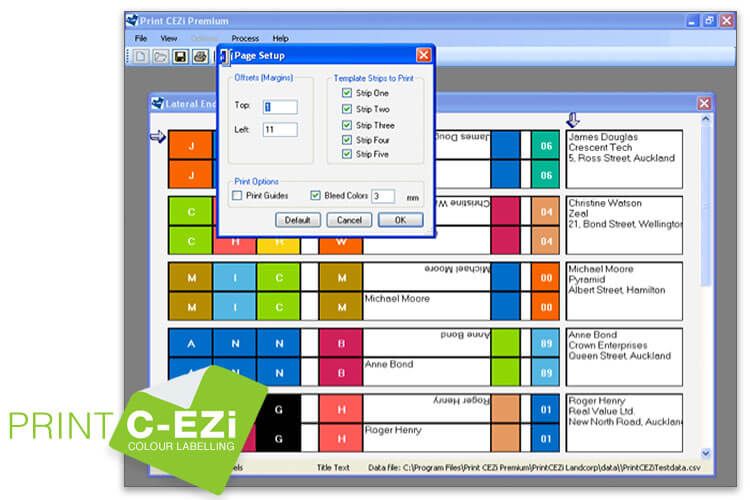 Computerised Labeling System
Improve the efficiency of your organisation with your own computerised labeling system. Print C-Ezi enables you to quickly and easily produce high quality strips of labels using your Windows PC and any standard colour printer. Achieve maximum filing efficiency through colour-coding and automated label printing.

Whether you print one label at a time, need label design capability, or require label printing at multiple locations, Filecorps' Print C-Ezi is the system for you.
Easy to use

One system does it all – end tab, tab top, lever arch and storage box labels , as well as front cover title labels.

Ensures accurate placement

Eliminates all individual labeling – saving you time and money

Provides a professional and consistent look

All colours are key lined black – making them easier to read

Import data for easy conversion

Prints up to 5 full length labels and cover title labels per sheet
To view the Print C-Ezi training video, please Click Here